SFLS 2021 Calendar
All the calendar shots will be photos of Lapphunds, and as ever you all get a say in which final 12 photos will feature in the calendar.  The calendar is NOT limited to SFLS members nor SFLS members' dogs.  Absolutely anyone who has a photo which features one or more Finnish Lapphunds can submit it, anyone can vote for the photos and anyone from anywhere in the world can buy it.  Full details of ordering and costs will be published later in the year.
All photos should be emailed to sflscalendar2021@gmail.com
They can be submitted anytime between now and 7th October 2020.  All accepted entries will then be posted on the internet where you will be able to vote for your 12 favourites.  Voting will be open for about two weeks, and once closed, the 12 photos with the most votes will go through to the calendar.  The one photo which receives the most votes will feature on the cover as well as inside the calendar.  The calendars will then be printed up and should be available for posting week commencing 7/12/20.  Well I can't think of a better Christmas present!!
The rules:
To ensure that everything runs smoothly and is fair for everyone, we have set out some rules as outlined below.  The rules will be followed strictly, so please read them through carefully:
Please submit FULL SIZE images (ie direct from your mobile phone or camera).  Although we are happy for you to edit the photos digitally before submitting them, please do not resize the photos (although some cropping is acceptable) or change the resolution.  We cannot accept photos that are downloaded from Facebook (they will NOT be high enough quality)

Please note that only photos that are square or wider than they are tall will be accepted.  If you have a portrait oriented photo and are not sure if it would work cropped to square, please do email it through and we will crop it for you. You can then decide if you would like the photo to be submitted.

All photos will be vetted for quality!  This is NOT about the photography, the subject or the dog, but about whether or not the photo is of a high enough resolution to be printed.  Unfortunately, we will have to reject any photos which we do not believe will print well (Our decision is final).

You MUST have permission from the person who took the photo to submit it.  We ask you to include with your submission the name of the person who took the photo and, if this is not you, we will require you to confirm that you have their permission to use it.  We cannot accept photos taken by professional studios – if the individual photographer gives explicit permission to use a photo then this permission must be provided and the photo submitted without any watermarks/signatures etc. in the photographers name alone.  Remember professionally taken photographs do NOT generally allow you to use commercially and without their watermark etc.  Copyright of photos remains with photographer unless they have given permission otherwise.

You MUST have permission from the owner(s) of the dog(s) in the photo to submit it.  We are happy for you to submit photos that you have taken of other people's dogs, but we must ask you to confirm that you have their permission to use it.  (We will not accept photos with copyright marks etc from professional photographers, you will need to request their permission to remove)

The photos must feature one or more Finnish Lapphunds (ie no other breeds or people etc).  We are happy to see Lappies from both the UK and abroad.

You may submit a maximum of FIVE photos (one per email though please)

The photos might be edited.  We reserve the right to edit photos by cropping etc to fit the format of the calendar.  We will, however, always let you see the edits before the photos are included in the vote for you to agree to these edits. However, should you not agree, this may result in the photo not being included in the vote.

Red eyes or stray leads?  We are happy to help out with this and other editing.  If you have the perfect photo, but have red eye or unwanted objects in the photos, please feel free to submit them anyway, and we shall do our best to edit them.

Photos MUST be submitted by midnight 7th October 2020  This will be the final cut-off date for photo submissions. Photos submitted after this date will not be included in the vote.
Summary
For submissions of photos: Please email your photos to sflscalendar2021@gmail.com .  Please send only ONE PHOTO PER EMAIL, we will only accept a maximum of 5 photos from any one person.  Please ensure you include in the email:
the Full Registered name of the dog/s AND
pet name of the dog(s) in the photo,
the name of the owner (and confirmation that the owner has permitted you to submit it if this is not you) AND
the name of the person who took the photo (and confirmation that they permit you to use it if it is not you).
Once all the photos have been collated and approved, they will be uploaded to the SFLS website.  We will send you an email and post on the SFLS website and Facebook pages to confirm this.  You will then have a short period in which to vote.
Please start emailing your photos NOW!  We want lots and lots so keep them coming.  If you have seen a great Lapphund photo from a link on Facebook or anywhere else, why not contact the poster to ask if you/they can submit it.
TIPS FOR THE PERFECT CALENDAR SHOT:
All types of photos are welcome, whether they be 'formal' shots of your dog in a show pose, an action shot of your dog digging up your daisies, or a snap of a sleeping puppy.  You don't need a 'fancy' camera for this, however if your camera has a quality setting, please do set it to the highest quality (sometimes called superfine or similar) to ensure the resolution will be ok for printing.  This does result in larger files, so you are will probably be able to fit less photos on your memory card.  We are NOT looking for David Bailey quality shots, but if the shots are very blurred or out of focus, they will likely not print too well.  However, as mentioned, red eye and 'stray objects' in the background need not be a problem. We can most likely edit these problems out.  The photos will be printed on the calendar in a size slightly smaller than A4 and the pages will be 'landscape' orientation, so landscape photos or square shots will be the only ones accepted.
Please do not be offended if a photo does not make it through to the vote.  It is nothing personal!  A photo which prints quite well on your home printer, looks good on the web or even prints well onto 5"x8" photo paper at your local photo printers does not necessarily mean it will print well on the calendar.  The printing techniques used for the calendar mean that low resolution photos and out-of-focus shots show up a lot more.  However, please do submit any photos even if you are not completely sure if they will work as we will do our best to include every single photo submitted!
And that's it.  Get your photos in, and remember they have to be in by 7th October.  If you have any questions at all, please email Karen on sflscalendar2021@gmail.com.
Take a look at the photos submitted in previous years on the right hand side of this page and below
The summary rules for voting will be:
You can vote only once (duplicate votes detected by our software are deleted).
You may vote for up to 12 favourite photos (in no particular order).
We will only include one dog from each household in the final calendar.  If more than one dog from one household features in the top 12 photos, the top scoring dog photo from that household will be included and the others not.  The next photo in scoring order will then be included and so on.
If there is a tie in the number of votes, the editors of the calendar (Pia Reynolds & Toni Jackson) will have the final say as to which photo will be included.  If the tied photos include any dogs owned by Pia Reynolds or Toni Jackson; Andy Lee will be asked to have the final say.
The editors of the calendar will choose the order of the photos within the calendar.
We will announce which photos will be included before you have to confirm any orders for calendars, but to guarantee a copy of the calendar you may choose to pre order irrespective of photos selected
Full voting rules will be announced when voting opens
Our First Calendar
Name: Honeybears Barleyann
Pet name: Mylo
Owners: Simon Brown & Louise Wyatt
Photograph: Simon Brown
COVER PHOTO
and DECEMBER
Name: Lecibsin Hapmi
Pet name: Hapmi
Owners: Jukka Kuusisto & Toni Jackson
Photograph: Karen White
JANUARY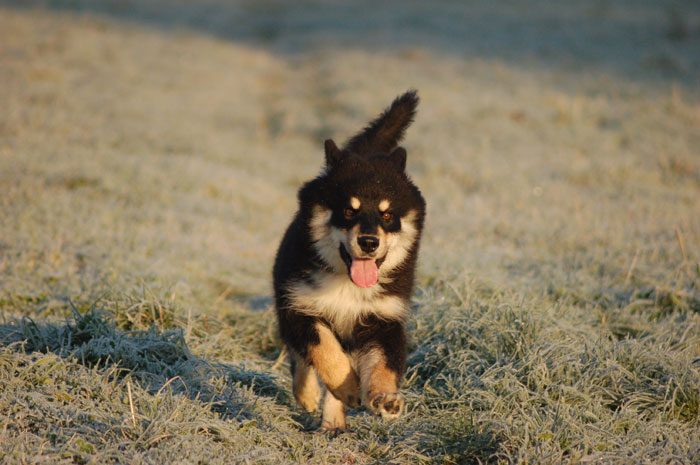 Name: TabanyaRuu Kanto
Pet name: Kanto
Owners: Milly & Neil Allen
Photograph: Neil Allen
FEBRUARY
Name: Honeybears Barleycorn
Pet name: Oskar
Owners: Wendy & Martin Wilson
Photograph: Martin Wilson
MARCH
Name: Elbereth Norppa
Pet name: Norppa
Owner: Andrie de Vries
Photograph: Andrie de Vries
APRIL
Name: Elbereth Kimmi
Pet name: Kimi
Owners: Vanessa & Mark Huntley
Photograph: Vanessa Huntley
MAY
Names: TabanyaRuu Sisko & Tabanyaruu Stig
Pet names: Sisko & Otso
Owners: Liz Mowatt & Meritxell and Danny Birks
Photograph: Martin Roberts
JUNE
Name: Oberitz Ovela
Pet name: Obi
Owner: Sheila Browse
Photograph: Sheila Browse
JULY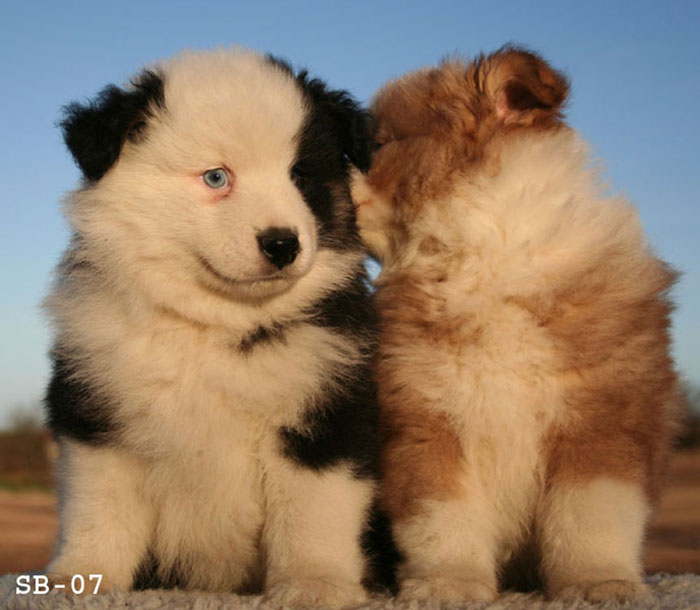 Names: Lapinlumon Toivo & Lapinlumon Tupsutassu
Pet names: Panda & Nasti
Owner: Sarah Brandes
Photograph: Sarah Brandes
AUGUST
Name: Elbereth Ilo
Pet name: Ilo
Owner: Mary Starling
Photograph: K Sahlsberg
SEPTEMBER
Name: Elbereth Sohvi
Pet name: Sohvi
Owner: Lorna Ross
Photograph: Ben Ross
OCTOBER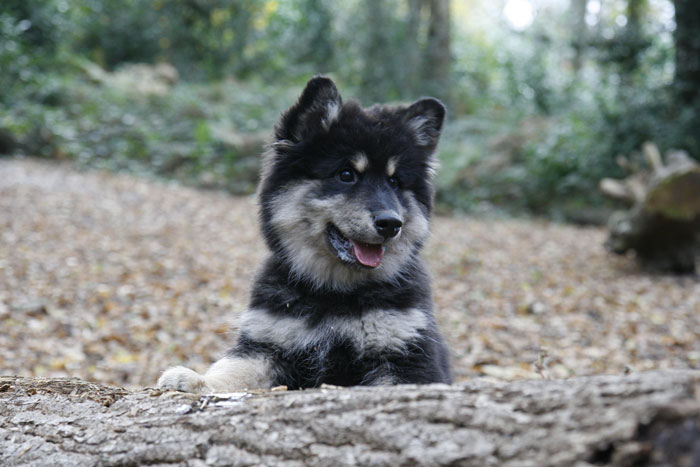 Name: Elbereth Kaisa at Arktinen
Pet name: Kaisa
Owners: Ian, Pia & Thomas Reynolds
Photograph: Ian Reynolds
NOVEMBER
Example format